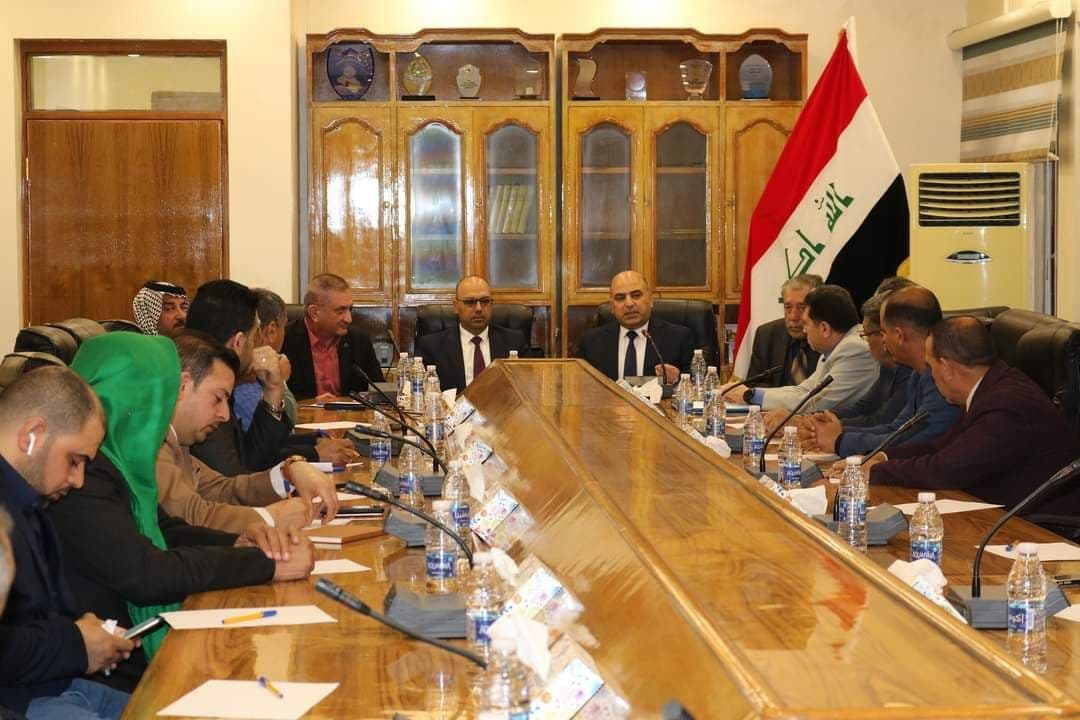 The Najaf Chamber of Commerce organized a meeting with wholesalers of foodstuffs in the province, in the presence of the Governor of Najaf, Dr. Majid Al-Waeli, the Director of Combating Organized Crime, Brigadier General Haider Al-Khafaji, and the two deputies, Mr. Mohammad Anouz  and Mr. Hadi Salami.
The issue of price manipulation, problems and obstacles facing the work of food merchants in the governorate and ways to develop the commercial reality in it were also discussed.
During the meeting, a number of important topics were discussed, including mechanisms for destroying expired materials, facilitating the entry of foodstuffs, and the importance of distinguishing between foodstuffs covered by the ban on importing them to protect the national product, and foodstuffs covered. Ban and others that were not manufactured in Iraq, and they spoke with representatives of Najaf about the importance of activating the legislation of the Consumer Protection Council.